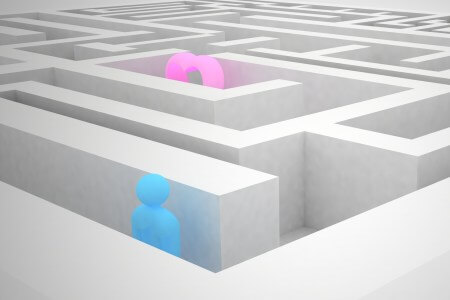 Reader submitted question to inbox@tonygaskins.com:
The page you were looking for could not be found.
Check the URL for errors.
I received a question from a young lady who was left by the father of her children. She wanted to know if she should go back to him and try to work it out once she's done working on herself.
I couldn't imagine the pain you may be going through raising kids alone. I know it's not easy and many days you probably feel lost and lonely. Sure, millions have found a way to be a single parent just fine, but that's not the case for everyone.
I can't tell anyone what to do with their life but I do want to speak from a man's perspective on what's going through a man's mind when he leaves…
1. Love doesn't leave:
You have to understand that when a relationship is filled with real love, leaving isn't an option. Real love stands, fights and gets stronger. When a person has to leave to protect themselves it's because there's not enough love in the relationship. In that case love isn't leaving, self love is just standing up for itself. So if a person leaves you it's for a reason that is valid in their mind and you may never understand it.
2. When a man leaves, he's done:
Men are not like women, at all. Men are very straight forward in their decisions. When a man leaves you, he's done with you. He has weighed his options and the consequences and when he leaves, he's sure. Sure, there are exceptions to every rule but most of the time this is how it is. If he leaves and then you chase him, you're setting yourself up to be hurt.
3. If he leaves you, he's not yours:
If a man leaves you, he doesn't want you and you don't need him. It's a man's job to help heal your heart. It's a man's job to protect and provide. A real man knows that women are preyed on in this world and he understands that it's his love that can bring you back to your normal self. A man's love should be so strong that it erases your feelings for anyone before him. That's the way the heart works when real love is present. If a man leaves you that means he doesn't see you as someone worth his efforts to help heal your heart. He doesn't see you as the one to sweat and toil in the field of love for. He sees other options that seem a little more fitting for him or he just doesn't feel that he is the one who can help you heal. It's not always that he's a weak man or less than a man. Sometimes he's just not the man for you. It doesn't make him or you any less of a person.
4. If you chase him, he will run:
It's human physics. You have to let a man pursue you. If you chase him, you relinquish all your power and you give him an opportunity to play you for the fool. Remember it's the man who pursues the woman, courts the woman, and then gets on one knee to ask for permission to love you for the rest of your life. It's that way for a reason. We are made differently and it's of great importance to know that a man wants you before you let him know you want him.
5. Never hit rewind in life:
Life is meant to be lived moving forward. Never hit rewind. You may hit pause to gather yourself but after that you need to hit play. If you go backwards in life, you're going the wrong way. Everything happens for a reason. If a man leaves you and he wants you back he will hit fast forward and catch up to you. Don't go backwards.
Those are just a few reasons on why it may not be a good idea to go back to a man who left you. Please note there are exceptions to all rules but in those cases it will be clear to you that it's real love. It will sweep you off your feet. It will remove all doubt from your mind. It won't be a struggle or a fight. It will happen naturally and it will feel right. If it doesn't remove all doubt and flow smoothly then it's probably not meant to be!
To the fellas who are the good guys and you left a woman to protect yourself, this doesn't apply to you so get out of your feelings this very moment. I don't want to hear your mouth about "what about the good men?" We know you are out there but this isn't about you. Yes, I understand that sometimes men leave a woman for reasons other than just wanting to be with a different woman. What's understood doesn't need to be explained.
I hope this helps those who are going through this.
Blessings,
Tony G.