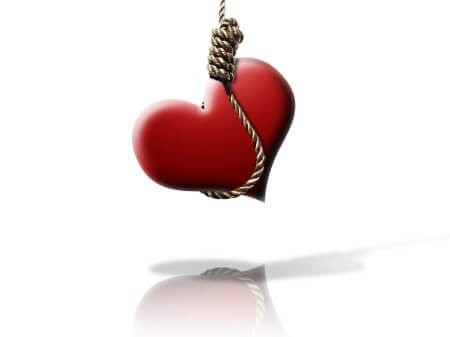 The page you were looking for could not be found.
Check the URL for errors.
Reader submitted question:
It's always tough getting over someone. Sometimes we make it harder than it has to be. It's hard because we form a bond and although it can be a toxic bond, a bond is still a bond. It's important to know when it's time to let go 100%. When you know it's time to go you have to leave and not be willing to look back.
Here are some things you can do when trying to get over someone…
1. Cut All Communication
You have to stop texting, calling, and social media stalking. You can't get over someone if you're randomly texting one another about things that aren't business related. By business related I mean an actual business or your children. If you're texting and arguing back and forth with your ex then you'll never get over them.
You also have to block them on social media. You can't move forward if you're checking their posts every day. Each time you come across them online or anywhere else it will strengthen the tie you're trying to break.
2. Cut off mutual friends and their family for a period of time
You can't move on if you're talking about your ex with their friends or family members. They may be specifically checking in with you just so they can let your ex know how you're doing. I know you may love their mom or siblings but if you're serious about getting over your ex, you have to separate yourself from their family and friends until you have the strength to be cordial without feelings being involved.
Honestly, when you break up with someone you have to break up with their friends and family as well. Your next partner won't be ok with you being besties with the friends and family members of your ex. It's a hard pill to swallow but it will help you.
3. Get New Knowledge
While you're trying to heal and grow you have to feed your mind new information. Go to seminars. Take online courses. Read books. You have to wash your mind of all the old junk you've learned about love and relationships. You have to learn what real love is and what a real relationship is.
4. Work on yourself
While you're healing make sure you are working on your brand. Start your blog. Start your company. Start your non-profit org. Get back in school so you can advance in your career. Jump out there and live your dreams.
Those are just a few helpful tips to help you heal from a break-up and get over your ex completely. If you have to deal with them, keep it short and sweet, and only about the necessary topics like the kids or business matters.
If it gets too serious or dangerous you may have to do more like moving, changing churches, or jobs if you have those things in common with your ex. It all depends on how serious the relationship was and how bad you want to get over them.
Blessings,
Tony G.
*Make sure you subscribe to the blog so you're updated each day when I release another one. If you know someone in need, please share this with them. Also, submit your question to inbox@tonygaskins.com