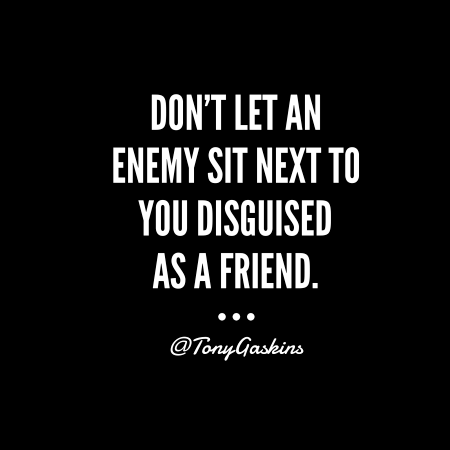 The page you were looking for could not be found.
Check the URL for errors.
There will be times in your life that you know you need to grow or change. You'll hit walls that wake you up and send you on a path of gaining new knowledge. Those are very important times. It's in those times that the people closest to you can work against you. They will try to get you to remain the same. They will put stumbling blocks in your way. They will criticize you and treat you differently with the hopes that it will make you stop pursuing a better you.
In those times you have to be the umpire and call it like you see it. You have to sit them down and tell them what you're doing and why you're doing it. You also have to tell them how they are hindering you and let them know that you see it clearly. You have to call out their insecurity, jealousy, or self-hate. You have to put it on front street and keep it real with them because it'll make them better too. Don't ever let an enemy sit next to you disguised as a friend. And don't ever stop getting better because it's making others uncomfortable.
Greatness is the only option. Don't let anyone stop you from growing into the person you're supposed to be.
Blessings,
Tony G.