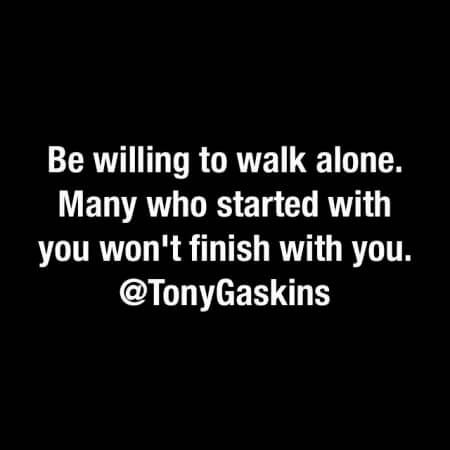 There will be times in your life that you'll have to walk alone. There are some places that no one else can go with you. These are the growth spaces in your life that you have to go in order to grow. Most of the time your growth will be alone. When you don't need people that's usually when they are there for you. When you really need help many of those people won't be there. It's in those times that you must learn and grow
The page you were looking for could not be found.
Check the URL for errors.
.
Before your breakthrough you'll go through a drought. The drought is to sweat everyone out. Those who aren't supposed to enter into your best season with you will fall off in the drought. If you don't know the purpose of the drought you'll be upset with them. In the drought is also where you discover who you are and why you're here. You will map out a new plan for life and how you should live your life moving forward. It's the tough times that build your character so you don't lose yourself in the good times. If you're given everything before you're ready to receive it, it will kill you. We've seen money, fame, or success kill many people. Appreciate the tough times just like you'd appreciate the good times. Smile all the way through it. Laugh in the face of adversity. When bad gets even worse, don't lose faith. All of this is working together for your good. You're being pruned and then you'll be groomed. Embrace this season in your life and know that it's for a reason.
On the other side of your drought the blessings will be overflowing. Those who fell off will try to come back but you'll know to keep them at a distance and love them from there. Let the natural occur and keep going!! It's working together for your good.
Blessings,
Tony G.